During their time in the Colony, Beaver Scouts will get a chance to try a wide range of different activities as well as going on trips, days out, and on camps. Participation and personal development, rather than meeting set standards, is the key approach, and there are a range of badges and challenge awards that Beaver Scouts can gain to recognise their achievements.
The beavers take part in many activities that work towards badges – when they are awarded one, please sew it onto the uniform in the position outlined below.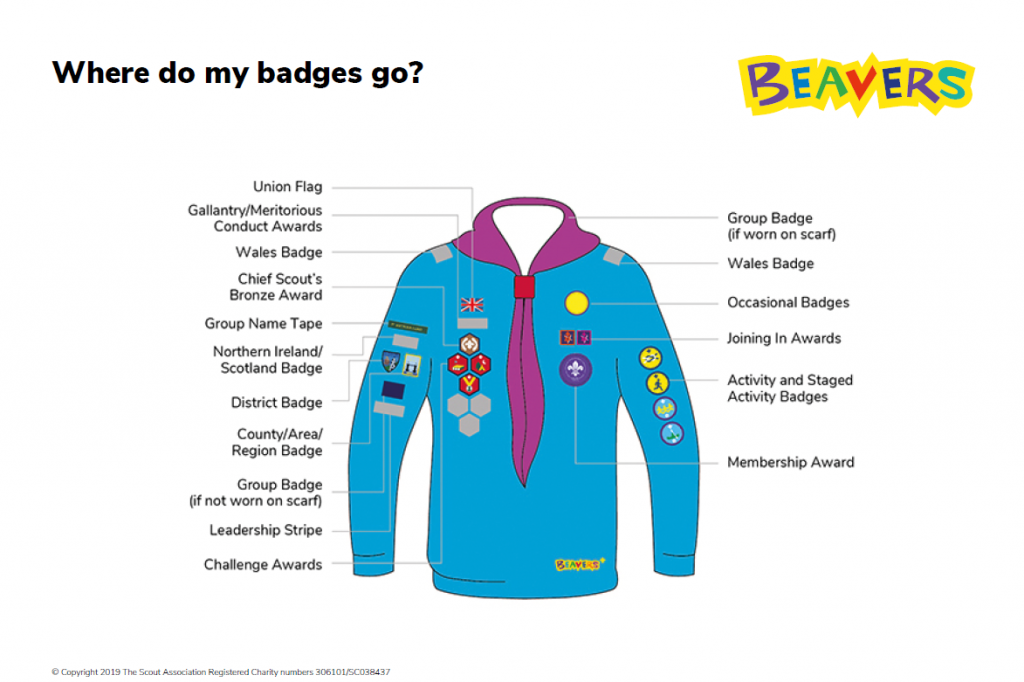 More information about the badge system can be found on the scouts.org.uk website.
Uniform
Uniform for all invested beavers will consist of the following:
Blue beaver jumper, group neck scarf and woggle (presented on investiture in to the group), collarless T-shirt worn under beaver jumper (not school polo shirt), school trousers or navy blue activity trousers/shorts/skirt, grey or dark socks and clean and polished black shoes. For new beavers who are not invested, school uniform should be worn. Jeans and trainers are not acceptable and should not be worn with your uniform.
All uniform can be purchased from the scout and guide shop in Lancaster see www.lonsdalescouts.org.uk for details.